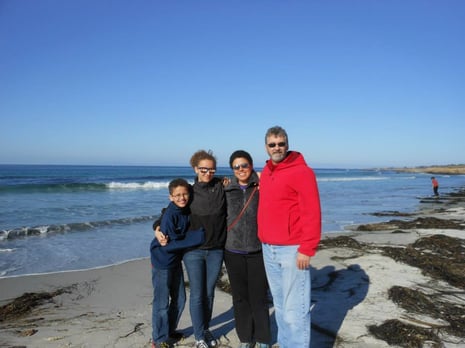 The majority of my accounting career I've worked for government contractors. This field offers the variety and challenges that make me want to come to work every day. One thing I enjoy about accounting is finding new processes that increase efficiency. My personal philosophy is work smarter, not harder. That leaves more time to enjoy the important things in life, such as family and friends.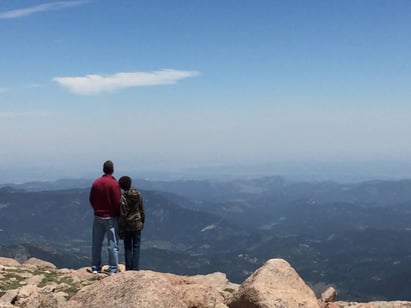 I've lived with my family in suburban Colorado for fifteen years. One of our favorite Colorado trips is driving up Mount Evans, where the mountain goats and marmots casually stand by the side of the road, indifferent to people gawking at them. Our next favorite outdoor adventure is hanging out with our family on Lake Winnipesaukee in New Hampshire. We have many happy memories of moonlight boat trips, skimming across the water on my brother in laws ski-doo's, water-skiing on the lake and listening to the beautiful call of the loons at night.
During my leisure time at home, I enjoy reading detective and fantasy novels. Two of my favorites are The Lord of the Rings Trilogy and The Memoirs of Sherlock Holmes. I like plants, and have quite a few around my house. I find it relaxing planting flowers in my front garden, when I can find the time. I am also quite the shutterbug and take photographs every opportunity I get. A picture is worth a thousand words.
They came along for the hike...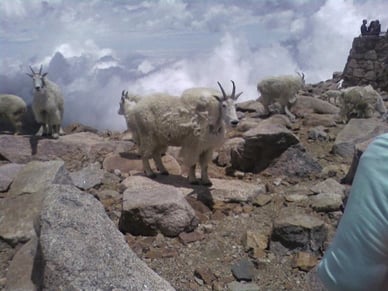 What a View!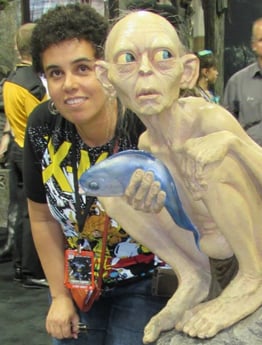 ...Just hanging out with Gollum...