ReliAscent, in partnership with the Colorado Procurement Technical Assistance Center (PTAC), is excited to announce our latest government contracting compliance seminar on September 13th:
"What Triggers the Requirements in Government Compliant Accounting Systems?"
There is a "silent cost" in doing work for the Federal Government. This cost is driven by the multitude of regulations governing the contracting process with the government. At ReliAscent, we often refer to these confusing regulations as the "rat maze," because these they tend to be difficult to understand, and often refer to other, equally confusing regulations. The presentation will discuss:
The criteria for an adequate accounting system for small businesses that want to be federal contractors
Pre-award accounting criteria
What triggers the requirements in Federal Government compliant accounting systems
Understand what criteria to use to build an adequate accounting system
Understand how an accounting system will support a DCAA audit
Mike Anderson, ReliAscent CEO, is presenting at the event, and we encourage all Colorado-based government contractors and grantees (and small businesses interested in working with the Federal Government), to attend. The event is free to all, and a great resource for small businesses. Space is limited and registration closes soon, so be sure to register today!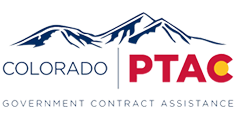 To register for the seminar, click here now!
We hope to see you there, and as always; if you ever have questions about government contract management or accounting compliance issues, please do not hesitate to contact ReliAscent!