Your ReliAscent Team:
Nickie Kelly
Account Executive
Nickie's 25 years of government contracting experience and academic studies spans contract management, corporate finance, accounting, program controls, performance measurement systems and proposals from SBIR opportunities to NASA instruments to indirect rates.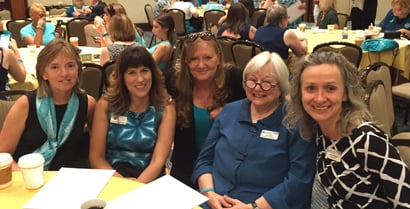 While the executive director of a restorative justice program and an ovarian cancer research foundation, she learned the value of advocating for public policy changes. Her passion for serving community informed her decision to earn a master's in nonprofit management.
Pictured: Joining the Colorado ovarian cancer coalition in Washington, DC.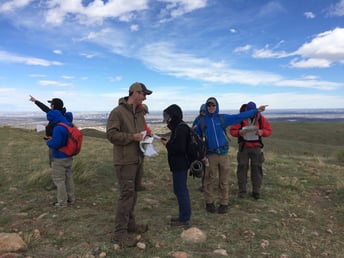 A poster struck and stuck with Nickie: "The greatest gift you can give another is not to share your talent with them, but to make them aware of their own."
She lives this philosophy by encouraging others: clients, family, and students she teaches in the Colorado Mountain Club.
Pictured: Navigation students orienting towards...North??
| | |
| --- | --- |
| Hanging out with the family... | Climbing on a bike - Colorado National Monument. |

Nickie enjoys exploring our public lands and open space, hanging out with her friends and family at the crags and gyms. Cycling is her latest mode of climbing.
| | |
| --- | --- |
| White Sands National Monument, NM | Near Lake Fork Peak - Taos, NM |