NSF, DOE, NIH SBIR ACCOUNTING SERVICES
ReliAscent® not only serves government contractors working with the Defense Department, DHS and NASA, we also specialize in National Science Foundation (NSF), Health and Human Services (HHS) / National Institutes of Health (NIH), Department of Energy (DoE), and even the United States Department of Agriculture (USDA) compliance and accounting services. Many agencies have their own specific rules and compliance requirements, in areas such as: indirect rate calculation, unallowable costs, who to invoice and how to get paid, and even their own reporting guidelines and mandates. With so much to keep track of, this leaves many small business—particularly those with multiple SBIR/STTR awards, or a mixture of contracts and grants from different agencies—vulnerable to compliance gaps and failed audits (which can lead to delayed payments, contract terminations, and even legal trouble).
The Department of Energy can issue contracts, grants or cooperative agreements. Generally, the requirements for an accounting system are relatively uniform (especially when dealing with "for profit" entities). It is important to review your award to determine what applies to your situation. While a contractor with a DoE SBIR or other type of award may not face the same regulations and compliance requirements as a NASA, DoD or DHS contractor, the DoE has its own requirements normally found in Title 10 of the Code of Federal Regulations. Normally, the DoE complies with GAAP and the cost principles found in Title 48 CFR part 31 (otherwise known as the Federal Acquisition Regulation or FAR part 31). The DoE may even use the DCAA to audit its awardees, and many DoE contracts have very similar requirements to Defense Department contracts. Another similarity is the requirement for an Annual Indirect Cost Proposal, which is identical to the DoD's Incurred Cost Submission.
If you have a contract or grant from the DoE, ReliAscent® can install a DCAA / FAR Part 31 compliant accounting system, and provide you with outsourced monthly accounting and DCAA audit support.
Uniform Guidance Audits
ReliAscent® also partners with a local CPA firm which specializes in Uniform Guidance Audits (UGA's), and provides these services at a fraction of the cost of other CPA firms. Per 10 CFR 600.316, a UGA is required when a for-profit recipient has DoE financial assistance awards of $750,000 or more in a single year. This audit is identical to a NIH Uniform Guidance Audit and includes compliance tests, tests of internal controls, and audit follow-up on prior audit findings. The audit report is due nine months after the recipient's fiscal year end. We also are partnered with a Colorado-based CPA firm with expertise in UGA's, and they can perform these audits at a fraction of the cost of larger CPA firms.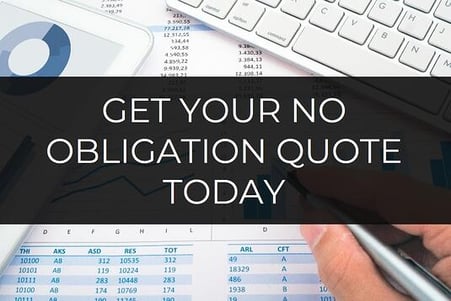 The National Science Foundation awards grants to various types of organizations. The cost principles applicable to the awardee vary depending upon the type of organization. For instance, commercial firms are normally held to the Federal Acquisition Regulations (FAR) for cost principles and financial management systems that comply with Section .21 of OMB Circular A-110 (2 CFR §215.21).
ReliAscent's NSF accounting services vary by the grant type, and are largely built around the Phase I and Phase II SBIR award. During Phase I, grantees do not require the services of a Government Contract Accounting firm like ReliAscent®, or one of our competitors (though we do recommend you retain the services of a local bookkeeper or accountant, if you do not have experience with accounting or QuickBooks®). However, grantees must track all direct grant expenses and NSF strongly suggests they purchase a DCAA compliant automated timekeeping system to track their time (ReliAscent® can also provide our Excel-based, DCAA compliant manual timekeeping system at no charge; contact us today for details). Once grantees begin work on their Ph II proposal, our experts provide Ph II cost proposal support and budget reviews, and if your proposal is selected for award, we provide NSF CAAR/CAP Review support services (it is important grantees begin working on the CAP review checklist as soon as they submit their proposal). Once a Ph II is awarded, our team offers complete outsourced accounting services.
To learn more about our CAP Review Support and Phase II SBIR Accounting Services, visit our NSF Accounting page here.
The NIH is far different than other Federal Agencies; it has its own rules for indirect rate negotiations, a payment system which is unique to their agency, and unique reporting requirements for awardees. ReliAscent® has decades of experience successfully developing, negotiating, and managing NIH SBIR and STTR grants, both Phase I and II and other types of grants as well, and can not only ensure compliance, but serve as your outsourced accounting department.
ReliAscent® provides the following services to NSF grantees:
Budgeting

- Planning and preparation of annual budgets and proposal budgets
NIH Audit Support

- Resolving NIH DFAS issues and interfacing with their auditors
Establish/Negotiate Indirect Billing Rates

- Calculate monthly indirect billing rates used by NIH
NIH Accounting

- From full accounting (including bookkeeping to CFO services) to monthly financial statement prepared with fully burdened job costs and indirect billing rates
Commercialization and government grantee management

services during the development of your technology from an idea through commercial sales.
Uniform Guidance Audits
If your business has NIH Ph I or Ph II SBIR awards, and you expended $750,000 or more in government funds on contracts or grants that are subject to Uniform Guidance Audits, you MUST HAVE A UNIFORM GUIDANCE AUDIT! This threshold can be hit from multiple awards or only a single award, and it is critical that you pay close attention to when services were performed and use accrual accounting to ensure that invoices issued from subcontractors are accrued in the FY in which they occurred; not when they were invoiced to you. ReliAscent® partners with a local CPA firm with extensive experience in UGA's and at more affordable pricing than large CPA firms in typical contracting hubs.