Success in the government contracting world requires more than a good product or service, and more than accounting system compliance. To maintain government contract compliance, build your business, and remain profitable, a small business must also be actively engaged in the oversight of their contracts and grants throughout the entire process; from the formal bid/proposal to the ongoing management during your period of performance, and finally the contract close out process. This requires not only a thorough understanding of government agencies, the Federal Acquisition Regulations (FAR), and DCAA & DCMA compliance, but also requires a small business to have expertise in the federal government's procurement and acquisition processes (as well as each step of the contract lifecycle process).
Unfortunately, most small business government contractors and grantees lack this expertise, and hiring an in-house contract management expert is often simply not financially viable. That's where the experts at ReliAscent's outsourced government contract management consulting services come in. From contract negotiations to closeouts, modifications, requests for equitable adjustment, pricing proposals, terminations, and much more, what sets ReliAscent® apart from all other accounting and government contract consulting firms is that we offer these important outsourced contract management and administration services all under one roof (in addition to our DCAA compliant accounting and financial & business consulting services).
To learn more about government contract management and administration, download a copy of ReliAscent's Quick Guide to Government Contract Management, and see the list below of our current contract and grant management services available.
GOVERNMENT CONTRACT MANAGEMENT SERVICES
Cost/Pricing Proposal Reviews

Provisional Rate Proposals and Reviews

Contract Compliance Oversight

Contract Novations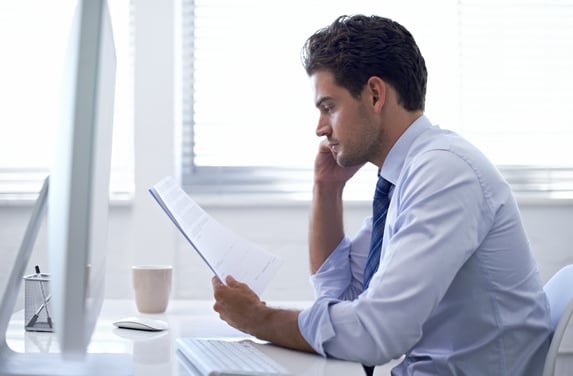 WHY HIRE AN OUTSOURCED GOVERNMENT CONTRACTS MANAGER?
Sometimes, it's helpful to think of government contract management as "playing a game." When playing a game, the most important first step to success is understanding the rules. Thinking about this from a business perspective, what questions should you be asking yourself when entering into the govcon industry, or finding yourself in the red on a contract or grant (when you should be making a profit)? These can all be traced back to whether or not you have a complete understanding of the rules, and enlisting the services of expert government contract consultants like ReliAscent® can help you better position your business for a a successful, profitable contract.
All government contractors can benefit enormously from contract consultants, and if you're unsure of the types of benefits a Government Contract Consultant could bring to your business, you should consider a few questions about your current process:
Have you priced the original bid correctly to make money during the performance of the contract? This isn't the commercial world and "loss leaders" don't work well here. Neither do unfounded numbers, costs and guesses. ReliAscent's experts can not only help you to properly price a bid (and back that pricing with legitimate data), but we can help you through the Price Proposal Audit from the DCAA.
Do you know how the government will negotiate the contract? It is not like a commercial negotiation and (with already slim profit margins); companies can get in trouble in the negotiation stage quickly, and seemingly "simpler" routes like taking a safe rate or whatever the government offers, can mean the difference between making a profit and taking a loss on an award. To learn more about government contract negotiations, visit our popular blog: Contract Negotiations with the Federal Government.
Do you know how to write subcontracts to keep yourself out of trouble? Many times there are mandatory flow down requirements that must be part of all purchases, do you know when and where to apply all of these?
What if you are losing money on the contract, can you change it? Many times a government contractor can pursue a constructive change to rectify these situations. Do you know when to do this and how to do this effectively? Have you ever drafted a successful contract change order or request for equitable adjustment? Do you know what information is required to justify your claim, and how to respond to counter arguments from the government? This is an important task for your business and bottom line, and you should have an expert by your side to help you navigate this process.
Did you know the government can terminate a contract at any time? This is different from the commercial world and you need to know how to protect yourself and how to react in these situations. You need to know what you can do and how to respond for a Termination for Convenience (T4C), and how you can reduce the financial risk of a T4C. An expert government contract consultant is a great resource to help you through this process.
Do you know how to effectively close out a contract to get your full payment? If the contract isn't closed per the government's rules, you will not receive the full contract dollar amount.
Our staff has expertise in government contract management and administration, and "knows the rules" of the game. ReliAscent® provides government contract compliance consulting for the full life of your contract from the pricing proposal through contract close out ensuring that all deliverables, reports, and contract requirements are met on a timely basis.