INCURRED COST PROPOSALS
INCURRED COST SUBMISSIONS, TRAINING, AND AUDITS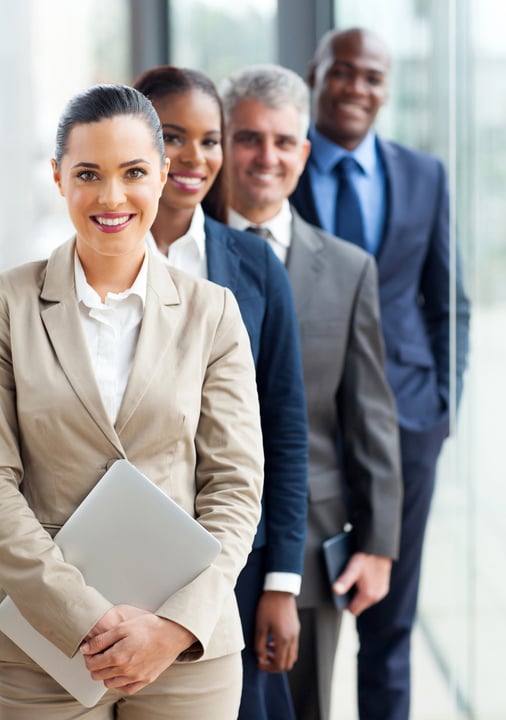 Our experts have helped hundreds of contractors prepare thousands of incurred cost submissions (DCAA ICE submissions), and can help your small business prepare and submit yours at an affordable cost. As a reminder, your incurred cost proposal (*ICP/ICE) is required per contract clause FAR 52.216-7 Allowable Cost and Payment. Paragraph (d)(2) of the clause specifies this proposal is due to the Contracting Officer (or cognizant Federal Agency official) and auditor within six months following the expiration of a contractor's fiscal year. Paragraph (d)(2) also articulates the mandatory and discretionary data to be submitted.
WHAT IS AN INCURRED COST PROPOSAL?
Federal Acquisition Regulations (FAR) clause 52.216-7 requires government contractors to submit their annual indirect cost rates six months after the end of their fiscal year; known as the Incurred Cost Proposal (ICP), or "Incurred Cost Submission", which is also commonly referred to as the "DCAA ICE Submission" (ICE is the acronym for the DCAA's Incurred Cost Proposal "Electronic" Model). If your company had a cost type contract, or a time and materials (T&M) contract during the year, you will be required to submit your Incurred Cost Proposal/DCAA ICE (as mentioned above).
To learn more about Incurred Cost Proposals, tips on the DCAA's ICE schedules, and how different government agencies handle their own version of an incurred cost proposal, read our blog: Incurred Cost Proposal Overview and FAQ for Government Contractors.
WHY DO I NEED TO SUBMIT AN INCURRED COST PROPOSAL?
Cost type and T&M contracts are required to have an ICP because a government contractor uses their provisional billing rates to determine the indirect cost rates that they can charge the Federal Government throughout the fiscal year. Throughout the year (and in this process), because estimated budget amounts are used to calculate the company's provisional rates, the actual rates are often going to be different from the estimates made throughout the year. Thus, the purpose of the Incurred Cost Proposal is to "true up" the actual indirect costs to the indirect costs that were provisionally billed throughout the year (i.e. the Government wants to make sure they are paying their fair share of your indirect costs, and not a penny more). When the contractor then submits the ICE/their incurred cost proposal, this determines their (final) actual indirect cost rates incurred. These rates are then compared to what was billed, and the contractor may end up owing the government money to "settle" the contract for the year (the government may also owe YOU money, so there is another incentive beyond compliance).
To learn more about preparing and submitting your ICP / ICE, visit the following pages:
INCURRED COST SUBMISSION TRAINING
Although we typically only offer ICE prep and submission support to our clients or other contractors on an as-needed basis, ReliAscent's experts can also provide Incurred Cost Submission training services to companies and their accounting departments. In most cases, this involves a review of the accounting system to determine gaps in DCAA compliance, and may require personnel travel to your facility.
More often than not, issues with Incurred Cost Proposals are due to misunderstandings or discrepancies with how labor flows. Common Incurred Cost Proposal Training topics and steps covered include:
Making sure the ICP ties out to the independent rate calculation

Making sure all tabs tie back to the income statement (through Schedule H)

Making sure schedule H ties to COGS

Making sure schedule I billed ties to invoicing

Making sure schedule I total claimed costs match job cost reports

Making sure schedule K (if applicable) ties to hours and costs for T&M projects

Making sure schedule L is reconciled and has appropriate adjustments listed
Reviewing the Accounting System for proper ICP preparation and submission:
The accounting system must be reviewed for DCAA compliance
Labor Distribution process must match timekeeping
The system must have proper job costing
The system must have proper accrual accounting
The system must have a proper way of identifying and segregating unallowable costs
To learn more about our ICP training and support services, contact us today.
HOW TO START AN INCURRED COST PROPOSAL
It's never too early to get a head start! There are a number of ways you can be proactive:
Call ReliAscent

®

today at 303-999-3808 (or email our Marketing Director at tlink<at>reliascent.com).
Download and review any of our free ICE checklists and white papers found on our ICE and White Papers library.
Send us an email that includes some basic information: your company's size, number of employees, number of government jobs and type of contracts, the type of accounting software you use, whether or not you did provisional rates last year, and the type of rate structure you've used in the past (1, 2 or 3 rate system).
INCURRED COST PROPOSAL RESOURCES