DCAA Compliant Timekeeping
DCAA Compliance and Your Timekeeping System
Maintaining compliance is critical to DoD, NASA, DHS and even DoE contractors (on occasion), and the number one negative finding in a DCAA audit is related to timekeeping and timekeeping procedures (for more information on the uncompensated overtime and the DCAA, visit our Uncompensated Overtime page, or contact us today). This being the case, proper and accurate timekeeping is critical to maintaining compliance, and is one of the main pillars of a compliant accounting system. DCAA timekeeping requirements are very exacting, tedious, and require meticulously-followed procedures. They also must be regular / performed consistently (which can be new and even bothersome to employees not used to this level of detailed timekeeping).
The overall basic requirements include:
Employee possession of timecard/timesheet or unique access to the labor charging system
Employee records own time in ink or in system, no less frequent than daily
Only one timesheet/timecard per employee per period.
Corrections made in ink, including description of change, initialed change, date of change & authorization of change
Employee and supervisor review and approve timesheets to verify accuracy.
How can you ensure your business is maintaining compliance? What are the key requirements defined by the DCAA? You may find the following documents helpful:
Compliant Timekeeping Systems
There are basically two types of compliant timekeeping systems, a manual system or an automated timekeeping system.
ReliAscent® has a manual system that has been designed per DCAA requirements that also has an accompanying procedure. Companies that have adopted the ReliAscent® timekeeping system as their own have been successful in passing audits.
Automated systems are available that can be attached to most typical accounting software packages (such as QuickBooks™, Peachtree™, etc). There are quite a few on the market that are designed to meet DCAA requirements but the user should be careful to select only a system that is compliant with DCAA requirements. You may want to call ReliAscent® to investigate these options as we have investigated quite a few of the vendors. We have first hand experience with several of these systems and can help you select a system that best meets your budget and your operational needs.
DCAA Timekeeping Partners
ReliAscent® partners with the industry's top automated DCAA compliant timekeeping systems. The systems we use include:

With Clockwise by GHG, we create custom solutions that make it easy for you to track time and save money. Clockwise is a scalable solution that can grow along with your organization. From large government contracting and DCAA compliance to non-profit organizations, we offer smart solutions for leave management, time and attendance, payroll integration, and more. Our application is designed to integrate with accounting and payroll programs. While most of our customers use QuickBooks, we also have many clients who use SAGE, MUNIS, Grant Management Software (GMS), Microsoft Dynamics, Insperity, and various other accounting tools. We also integrate Clockwise with 3rd-party payroll solutions such as QuickBooks Online, DELTEK, Paychex, and ADP. Whether you require time clocks or simply an easier tool to track your employees' time and attendance, we have a solution to fit your needs

Features
• Online timesheet reporting
• Available in hosted or licensed purchase options
• Password protected and Secure Socket Layer (SSL) supported
• Email notifications and reminders
• Self-Service Options: Online pay stubs and W2's
• Company-wide bulletin board
• Employee Scheduling
____________________

Time tracking for DCAA compliance doesn't have to be a complex undertaking. TSheets makes it easy to comply with the DCAA by making it easy for every single employee within your company to track and submit time each day. TSheets' uneditable audit log provides a secure record of all additions and changes to an employee's timesheet. And because it's all stored safely in the cloud, you can produce a record of your time data at a moment's notice. TSheets was built to help small-business owners save time and money on payroll — all while remaining DCAA compliant. But TSheets time tracking was also built with employees in mind. Their slogan — "We <3 Employees" — and their product stands by their commitment to employees. With thousands of five-star reviews, TSheets is the #1 employee rated and requested time tracking app on the planet.
____________________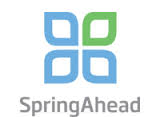 SpringAhead™ provides both a timekeeping solution and an expense report solution that are DCAA compliant. SpringAhead™ is very affordable and can be set up through ReliAscent® directly when matching to the GovCalc™ system.
ReliAscent® is a SpringAhead™ partner.
______________________
Capriccio Fuzion™ is a new web based timekeeping system that meets DCAA requirements. ReliAscent® is a Capriccio Fuzion™ partner.
Call our experts today to see how we can help you become compliant with government and DCAA requirements in your timekeeping system. Our staff is well versed in government timekeeping requirements, in dealing with uncompensated overtime, and installing and maintaining dcaa-compliant timekeeping systems. We have extensive experience with QuickBooks™, Microsoft Dynamics Great Plains™, Deltek™ GCS Premier™ and others.