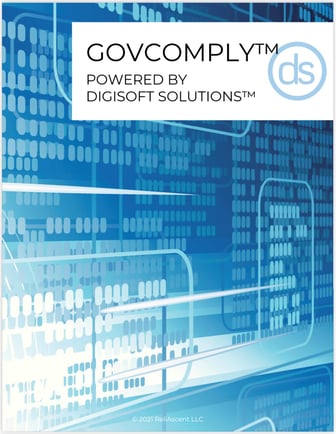 ReliAscent's GovComply™ Platform
QuickBooks Enabled DCAA Compliance + Project & Contract Management
ReliAscent® now offers an optional add-on platform that fully integrates with our DCAA compliant QuickBooks® Enterprise System, which provides small businesses with many of the same tools and capabilities of larger, far more expensive Accounting and Project Management software packages (all at the most affordable price in the industry)! By providing contractors with tools that:
Simplify DCAA Compliance
Track Government Property and Simplify DCMA Compliance
Support Bid and Proposal Tasks
Provide Complete Project Management
Provide Earned Value Capabilities
...GovComply™ allows small business government contractors to focus on their direct work while our accounting teams and your financial systems streamline compliance tasks like never before (building on ReliAscent's 3 Pillars of Government Contracting Success).
To learn more about our QuickBooks®-integrated GovComply™ platform, click the handout image for a direct download, or complete the form at the bottom of the page for pricing and to request a demo. To learn more about the scalability of GovComply, read our blog, "GovComply: An ERP System That Actually Scales."