OUR SERVICES
ReliAscent® provides small to medium-sized businesses with the complete back and front office support they need to be compliant with government contract accounting (job cost accounting) and contract/grant requirements, and to grow their businesses in the highly competitive govcon industry. This starts from the installation of a FAR & DCAA compliant job cost accounting system, which then needs to be maintained in compliance through outsourced monthly accounting and audit support. This accounting and FAR compliance aspect is the first pillar in our 3 Pillar approach to government contract compliance; what we call ReliAscent's "3 Pillars of Government Contracting Success."
While this first pillar prepares businesses with the compliant job cost accounting system and outsourced accounting services they need to compete for—and win—many types of contracts and grants, the other two pillars are just as critical to the ongoing success and growth of a company. After all, success in this industry takes more than just a good product or idea, and it takes more than "just an accounting firm." In order to ensure growth, profitability, and that your idea, product, or service can succeed, a small businesses also needs both the expert contract management support, and the strategic, highly specialized financial and business management expertise that major defense contractors have. Fortunately, ReliAscent® offers all 3 pillars under one roof:

GOVERNMENT CONTRACT ACCOUNTING
DCAA Compliant Accounting Systems
Outsourced (Monthly) Accounting & Bookkeeping Services
Free QuickBooks DCAA Compliance Reviews for Contractors & Grantees

Contract Modifications & Change Orders
Contract Close-outs & Terminations

Strategic Indirect Rates Management
Annual Budget Preparation & Review
Project Performance Monitoring and Internal Controls
A Government Contract Accounting Firm Like No Other...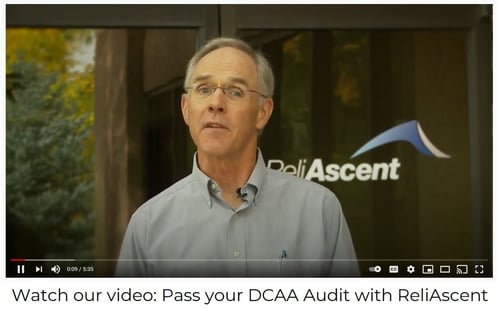 What separates ReliAscent® from all other accounting and consulting firms in the industry?
We Don't Sell Software or Training Services: we aren't just here to sell you overpriced seminars or software packages (and leave you to fend for yourself), and we don't lock you into an accounting system that costs tens or hundreds of thousands of dollars (or is nearly impossible to get out of, OR grow beyond). While these platforms can be ideal for Defense Contractors making more than $20M in annual revenue (and with a full accounting staff that can be intensively trained to use the software), they are not realistic or cost-effective for most small business government contractors and grantees (despite how they may be branded).
We're not Accountants—We're Strategic Financial Consultants: ReliAscent® is a full-service accounting and consulting firm that focuses on making sense of your accounting data and helping you to stay efficient, proactive, profitable, and competitive. We are not simply a bookkeeping firm (with only one or two experienced employees), or an overpriced CPA firm that serves medium to large-sized contractors. These accounting firms are a dime a dozen, and generally have two models:
1) A Bookkeeping firm with a knowledgeable CPA at the head, but several bookkeepers doing all the work (simply following a template).
2) A CPA Firm with overpriced personnel (charging higher rates than ReliAscent®), but lacking Contract Management, Cybersecurity, and CFO & Business Management expertise and services.
In both cases, your business is left at a disadvantage.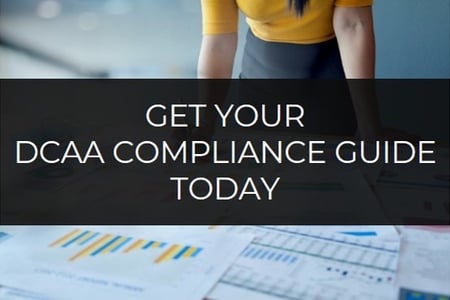 An accounting firm that simply follows a template and performs data entry does not provide any real value, other than to (hopefully) keep your business from failing a DCAA audit. If you are serious about wanting your business to succeed and grow in the highly competitive government contracting industry, you also need to have expertise in: government contract management, administration, and negotiation, business and financial management, IP rights, legal support, and even cybersecurity (NIST and CMMC compliance). That's a lot of expertise and positions to fill in a company with only a few, or few dozen employees...not to mention, a substantial increase in your payroll.
That's where ReliAscent® comes in. Our accounting teams possess the necessary skills and expertise required to provide these services to our clients (and can also offer them on an as-needed basis), all at less than the cost of hiring a CFO, or a single, full-time accountant with government compliance experience. After all, our clients are in the business of bringing their unique ideas, solutions, and services to the world; not to spend their time stuck in the back office, dealing with government compliance and accounting issues!