ReliAscent's Partnership Network
While ReliAscent® has (combined) hundreds of years of experience in the main back office areas of DCAA compliant Accounting and Contract Administration, we also realize that one software package does not solve every company's problems, and accounting and contract management are not the only services federal contractors/grantees will need. So, as an added service to our clients and government contractors, we have spent significant time seeking out and qualifying expert partners to help fill these gaps in software and services. Choose from a category below to find one of our partners today!
SERVICE / PRODUCT CATEGORIES
GOVERNMENT CONTRACT ACCOUNTING SOFTWARE
There are many different choices in accounting software and tools in the market today, to help Federal Awardees. The biggest concern is in general ledger (GL) systems. While many small businesses use QuickBooks® for their accounting general ledger, the program was not designed as a government accounting software package. To make QuickBooks® DCAA compliant requires that data be set up in QuickBooks® so that it can be exported to an external engine to perform some of the required tasks for DCAA compliant accounting software. The same holds true for some of the other popular GL programs such as Microsoft Dynamics GP, SAGE 50 and others. External engines are available in many formats from Excel spreadsheets to custom programs like claritas, eFAACT®, ICAT™ or Digisoft Solutions. ReliAscent has experience and expertise of marrying up these software solutions and the knowledge of how to make them operate in an efficient and compliant manner. There are also many programs that are designed to meet Federal Regulations out of the box. Accounting Software for contractors, like Deltek, ERP-Gov, Jamis®, NAV-PVBS and Procas are an example of some of the programs that ReliAscent® personnel are familiar with. For more information on DCAA compliance in accounting software, visit our
software services page
.

Unanet is a leading provider of Cloud and On-Premise software for project-based organizations. Unanet delivers skills management, resource planning, budgeting & forecasting, time & expense reporting, billing & revenue recognition, project management analytics and dashboards, and integrated AR, AP, and GL with cost pool calculations. Over 1,000 organizations rely on Unanet to maximize staff utilization, reduce administrative costs by 90%, improve invoicing by 10X, and support forward decision-making for improved operations.
DCAA TIMEKEEPING SOFTWARE

Timekeeping is often the first step a government contractor looks at when creating a DCAA compliant system. With GovComply™ powered by Digisoft Solutions™, you can quickly start keeping time that is not only DCAA compliant, but with many additional features that you and your employees will value. Whether you are a seasoned government contractor looking for an easier and more affordable timekeeping system, or a new contractor looking for best practices, GovComply™ powered by Digisoft Solutions™ can meet and exceed your timekeeping needs. GovComply™ Timekeeping (as a standalone product), is available as part of ReliAscent's GovComply™ Copper package, and is one of the industry's most affordably priced DCAA compliant timekeeping systems available. To learn more about GovComply Timekeeping and the Complete GovComply™ suite for QuickBooks, contact ReliAscent® today.

Clockwise is a scalable solution that can grow along with your organization. From large government contracting and DCAA compliance to non-profit organizations, we offer smart solutions for leave management, time and attendance, payroll integration, and more. Our application is designed to integrate with accounting and payroll programs. While most of our customers use QuickBooks, we also have many clients who use SAGE, MUNIS, Grant Management Software (GMS), Microsoft Dynamics, Insperity, and various other accounting tools. We also integrate Clockwise with 3rd-party payroll solutions such as QuickBooks Online, DELTEK, Paychex, and ADP. Whether you require time clocks or simply an easier tool to track your employees' time and attendance, we have a solution to fit your needs.

SpringAhead® provides both timekeeping software that meets DCAA timekeeping requirements as well as an expense reporting solution that is DCAA compliant. SpringAhead® is very affordable and can be set up through ReliAscent directly when matching to a QuickBooks® system.
ReliAscent® is a SpringAhead® partner. To learn more about their government and DCAA-compliant (automated) timekeeping system, please call us today!

Hour Timesheet

offers simple DCAA compliant time & attendance software for your small business with 1-click payroll integration to QuickBooks, ADP & Paychex.

Hour Timesheet benefits:

• Eliminate charging errors - authorized charge codes restrict employees to only charge to what you allow
• Accommodate irregular work schedule - includes an option for a 8-day timesheet
• Eliminate lost time cards- access to employee & vendor timesheet data 24/7
• Require reason for late or edited timesheet entries
• Eliminate manual entry - 1-click data sync between Hour Timesheet and payroll
• Access to employee leave balances and absence tracking
• Eliminate overtime surprises
• Improve payroll processes - daily email reminders and alerts
• Increase visibility and management insight with the approval workflow process
• Enhanced correction time card process and workflow

Pricing - $3/user per month. No setup fees, no contract and no support fees. Free 30-day trial included
AR/AP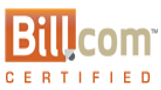 ReliAscent® is a Certified Expert Partner with Bill.com. Bill.com is the leading digital business payments company creating magically simple A/P and A/R solutions. We are uniquely positioned at the center of business payments, uniting banks, accountants, and businesses on the fastest growing payments network.
CPA's, Taxes, Yellow Book / A133 / UGA, and Other Audit Services

Clausen & Associates CPAs specialize in single and program specific compliance audits for federal awardees. We pride ourselves on being proactive and responsive to our clients' inquiries and needs. We believe our commitment to quality and timely service and our depth of audit experience will serve you well. Our qualified and experienced professionals will do whatever is required to get the job done, on time, without compromising quality.
Entities who receive federal funding are frequently required to undergo an audit of the compliance with their government contracts.
A non-Federal entity that expends $750,000 or more in Federal awards during the non-Federal entity's fiscal year must have a single or program-specific audit conducted for that year in accordance with the provisions of OMB's Uniform Administrative Requirements, Cost Principles, and Audit Requirements for Federal Awards (Uniform Guidance), in 2 CFR part 200.
CYBERSECURITY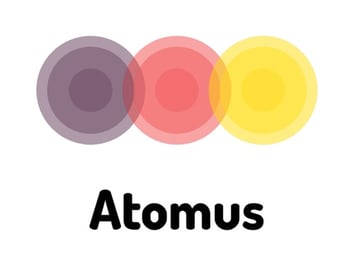 Atomus helps small and medium sized businesses comply with defense industrial base specific cybersecurity requirements such as NIST 800-171, DFARS 7012, ITAR, and CMMC. Atomus' unique technology helps businesses get cyber secure and auto-generate compliance paperwork needed by primes and the military to pass cybersecurity audits and questionnaires (and does so for a reasonable monthly fee instead of an upfront cost of tens or hundreds of thousands of dollars). Aerospace and defense contractors across the country trust Atomus to keep their organization cyber secure and compliant in addition to the US Air Force, Space Force and Marine Corps.


GOVERNMENT & DEFENSE CONTRACT LAW FIRMS
The U.S. government is highly dependent on intellectual property (IP), the vast majority of which sources from small and emerging companies. Many legal experts understand IP, some understand government contracting, and others even have experience as the government customer. Only a handful can lay claim to all three: Martensen IP is at the top of this select list.

For over 20 years, the Martensen IP team has thoroughly examined and properly characterized intellectual property and patent portfolios into terms useful for business development and investment. We are proven and trusted. By routinely providing legal guidance to executives, investors, engineers and entrepreneurs, we assist clients in determining not only the value of their IP portfolios, but also the value of the businesses holding these portfolios. We ensure that our clients' technology remains their property and is available for commercial development during and after fulfillment of the government contract.

ReliAscent® highly recommends utilizing Martensen's services when contractors and grantees are considering submitting proposals of any kind, or in any situation in which you may be potentially revealing IP to the US government or any commercial entity. Contact Martensen today to learn how they can help your business.

Since 1981, Attorney Richard Busch has worked in government contracts law in a variety of capacities, including work as the General Counsel of the largest product area for a Fortune 50 Defense Contractor. He also served as a legal adviser to the Director of Contracts at the National Security Agency (NSA), was the Government contract practice head for large law firms, and now leads the Busch Law Firm in Denver.

Attorney Busch and his associates work strategically with other firms and experts throughout the United States to achieve optimal results for clients.

One of few government contract attorneys that has been awarded an advanced law degree, L.L.M., in Government Procurement Law.
Practice focused primarily on government contracts. Not all attorneys or firms understand the intricacies of government contracts. We do.
A small firm with large firm training and experience. Get the same skilled representation without the big firm pricing.
A professional and personal connection to the military and the Government. Not only does Attorney Busch have decades of professional experience in government contracts law, he was an officer in the US Army, his son is currently an active duty Captain in the Marine Corps, and his daughter practices government contract law for a large government agency.
BUSINESS DEVELOPMENT, SBIR PROPOSAL SUPPORT, AND COMMERCIALIZATION

For nearly 30 years, Dawnbreaker has expanded its core competencies to enhance the value of the services we bring to our Federal Agency customers and private clients. What is unique about Dawnbreaker is not only our focus on advanced technologies and federal funding, but the diversity of commercial and military technologies with which we have worked.
We conduct market research on over a thousand technologies a year in fields as diverse as quantum dots, isotope separators, solar water heaters, trauma induced coagulopathy and crack nucleation. Our business coaches work with companies that are applying for their first Small Business Innovation Research award as well as successful graduates of the SBIR program that need a manufacturing assessment to help them in scale up.
Dawnbreaker has unrivaled institutional memory enabling our customers to have consistent high quality service providers that will work with them as they grow and change.
One of our differentiators is our own ability to evolve and transform our core competencies into novel services that work within the time and budget constraints of our customers. Explore the description of our core competencies and the discussions of how these abilities may be used to help further your organization's objectives.

FedSprout helps companies win Small Business Innovation Research (SBIR), Small Business Technology Transfer (STTR) and other government projects at the federal, state, and local level. Their team comprises of experts in science, engineering, technical innovation, and commercialization. They have a 3x higher rate of winning compared to the national average. Not only can their experts help small businesses write proposals--they can also provide subject matter experts that can support your business as subcontractors.

Scale2Market's consultants average 25 years of entrepreneurial federal contracting experience. We help small high potential government contractors grow and create value in the federal marketplace by developing and executing data driven business development playbooks, creating efficient systems and building high performing business development teams.
Other partners and directory listings: