ReliAscent's Partners
While ReliAscent® has (combined) hundreds of years of experience in the main back office areas of DCAA compliant Accounting and Contract Administration, we also realize that one software package does not solve every company's problems, and accounting and contract management are not the only services federal contractors/grantees will need. As such, we have spent significant time seeking out and qualifying expert partners to help fill these gaps in software and services.
SERVICE / PRODUCT CATEGORIES
GOVERNMENT CONTRACT ACCOUNTING SOFTWARE
There are many different choices in accounting software and tools in the market today, to help Federal Awardees. The biggest concern is in general ledger (GL) systems. While many small businesses use QuickBooks® for their accounting general ledger, the program was not designed as a government accounting software package. To make QuickBooks® DCAA compliant requires that data be set up in QuickBooks® so that it can be exported to an external engine to perform some of the required tasks for DCAA compliant accounting software. The same holds true for some of the other popular GL programs such as Microsoft Dynamics GP, SAGE 50 and others. External engines are available in many formats from Excel spreadsheets to custom programs like claritasSM, eFAACT®, ICAT™ or Digisoft Solutions. ReliAscent® has experience and expertise of marrying up these software solutions and the knowledge of how to make them operate in an efficient and compliant manner.
There are also many programs that are designed to meet Federal Regulations out of the box. Accounting Software for contractors, like Deltek, ERP-Gov, Jamis®, NAV-PVBS and Procas are an example of some of the programs thatReliAscent® personnel are familiar with. For more information on DCAA compliance in accounting software, visit our software services page.

| | |
| --- | --- |
| ReliAscent® is proud to partner with PVBS. The PVBS system is based on the Microsoft NAV software and provides 100% DCAA compliance features. This fully functional government accounting software is compatible with other Microsoft products and has the "friendly" feel of a Microsoft software tool. Dashboards and reports are very easy to use as well as customize. PVBS offers the Microsoft Dynamics alternative to Deltek; a full feature DCAA compliant project accounting software solution for government contractors. If you haven't seen this powerful software solution yet, it's time to take a look. See for yourself how the data mining and reporting capabilities in Microsoft Dynamics NAV for Government Contractors can help your company achieve greater efficiencies, generate the right reports, and get you the information to make smarter business decisions. This system also may support manufacturing efforts better than most of it's competitors. | ReliAscent® is proud to partner with Jamis®. Jamis® is a robust DCAA compliant accounting software package that is built from the ground up to be DCAA compliant. Proper use and configuration of JAMIS Prime provides government contracting clients with an ERP system that will enable full compliance with DCAA, FAR and CAS requirements. The system fully allows for contract management, contract billing, job cost/project accounting, subcontract management, budgeting, cash management, AR/AP, tax management and inter company accounting. This system has good reporting features and dashboards. The system may be suited for either larger companies or companies that are expecting to grow rapidly. |
| ReliAscent® is proud to partner with Procas LLC as a service provider for the Procas® accounting & project management software designed specifically to meet the government's FAR and DCAA requirements. Procas has been providing software packages for government contractors for over 15 years. The Procas® system includes modules for general ledger, time, expense, AR, automated billing, bank reconciliation, general ledger, purchase orders, dashboards, indirect rate calculations among other functions. This system can be cloud hosted as well. | Unanet is a leading provider of Cloud and On-Premise software for project-based organizations. Unanet delivers skills management, resource planning, budgeting & forecasting, time & expense reporting, billing & revenue recognition, project management analytics and dashboards, and integrated AR, AP, and GL with cost pool calculations. Over 1,000 organizations rely on Unanet to maximize staff utilization, reduce administrative costs by 90%, improve invoicing by 10X, and support forward decision-making for improved operations. |
FINANCE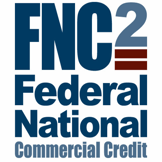 ReliAscent® is proud to partner with Federal National Commercial Credit. FNC2 is a recognized leader in government contract funding and working capital financing outside the government market for more than 20 years. They now operate under a new name (they were formerly known as Federal National Payables), and remain a trusted resource for working capital financing and industry information. FNC2 is a leader in providing lending services for SBIR Contractors.

FNC2 can approve financing more quickly than traditional banks, enabling their clients to maximize growth opportunities. As a partner with ReliAscent®, FNC2 provides our clients with lending services, while ReliAscent qualifies borrowers' accounting and timekeeping systems, for approval of these loans.
Federal National is known for their service, value and trust. For government contractors and SBIR winners needing access to capital and lending services, FNC2 is your partner. To learn more about their services, view our video below from the 2012 SBIR National Conference in Portland, Oregon.
DCAA TIMEKEEPING SOFTWARE
Clockwise is a scalable solution that can grow along with your organization. From large government contracting and DCAA compliance to non-profit organizations, we offer smart solutions for leave management, time and attendance, payroll integration, and more. Our application is designed to integrate with accounting and payroll programs. While most of our customers use QuickBooks, we also have many clients who use SAGE, MUNIS, Grant Management Software (GMS), Microsoft Dynamics, Insperity, and various other accounting tools. We also integrate Clockwise with 3rd-party payroll solutions such as QuickBooks Online, DELTEK, Paychex, and ADP. Whether you require time clocks or simply an easier tool to track your employees' time and attendance, we have a solution to fit your needs.


Time tracking for DCAA compliance doesn't have to be a complex undertaking. TSheets makes it easy to comply with the DCAA by making it easy for every single employee within your company to track and submit time each day. TSheets' uneditable audit log provides a secure record of all additions and changes to an employee's timesheet. And because it's all stored safely in the cloud, you can produce a record of your time data at a moment's notice. TSheets was built to help small-business owners save time and money on payroll — all while remaining DCAA compliant. But TSheets time tracking was also built with employees in mind. Their slogan — "We <3 Employees" — and their product stands by their commitment to employees. With thousands of five-star reviews, TSheets is the #1 employee rated and requested time tracking app on the planet.

SpringAhead® provides both timekeeping software that meets DCAA timekeeping requirements as well as an expense reporting solution that is DCAA compliant. SpringAhead® is very affordable and can be set up through ReliAscent directly when matching to a QuickBooks® system.

ReliAscent® is a SpringAhead® partner. To learn more about their government and DCAA-compliant (automated) timekeeping system, please call us today!

Hour Timesheet

offers simple DCAA compliant time & attendance software for your small business with 1-click payroll integration to QuickBooks, ADP & Paychex.

Hour Timesheet benefits:

• Eliminate charging errors - authorized charge codes restrict employees to only charge to what you allow
• Accommodate irregular work schedule - includes an option for a 8-day timesheet
• Eliminate lost time cards- access to employee & vendor timesheet data 24/7
• Require reason for late or edited timesheet entries
• Eliminate manual entry - 1-click data sync between Hour Timesheet and payroll
• Access to employee leave balances and absence tracking
• Eliminate overtime surprises
• Improve payroll processes - daily email reminders and alerts
• Increase visibility and management insight with the approval workflow process
• Enhanced correction time card process and workflow

Pricing - $3/user per month. No setup fees, no contract and no support fees. Free 30-day trial included
AR/AP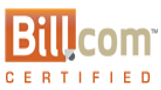 ReliAscent® is a Certified Expert Partner with Bill.com. Bill.com is the leading digital business payments company creating magically simple A/P and A/R solutions. We are uniquely positioned at the center of business payments, uniting banks, accountants, and businesses on the fastest growing payments network.
CPA's, Taxes, Yellow Book & A133, and Other Audit Services

Clausen & Associates CPAs specialize in single and program specific compliance audits for federal awardees. We pride ourselves on being proactive and responsive to our clients' inquiries and needs. We believe our commitment to quality and timely service and our depth of audit experience will serve you well. Our qualified and experienced professionals will do whatever is required to get the job done, on time, without compromising quality.
Entities who receive federal funding are frequently required to undergo an audit of the compliance with their government contracts.
A non-Federal entity that expends $750,000 or more in Federal awards during the non-Federal entity's fiscal year must have a single or program-specific audit conducted for that year in accordance with the provisions of OMB's Uniform Administrative Requirements, Cost Principles, and Audit Requirements for Federal Awards (Uniform Guidance), in 2 CFR part 200.
GOVERNMENT & DEFENSE CONTRACT LAW FIRMS
The U.S. government is highly dependent on intellectual property (IP), the vast majority of which sources from small and emerging companies. Many legal experts understand IP, some understand government contracting, and others even have experience as the government customer. Only a handful can lay claim to all three: Martensen IP is at the top of this select list.

For over 20 years, the Martensen IP team has thoroughly examined and properly characterized intellectual property and patent portfolios into terms useful for business development and investment. We are proven and trusted. By routinely providing legal guidance to executives, investors, engineers and entrepreneurs, we assist clients in determining not only the value of their IP portfolios, but also the value of the businesses holding these portfolios. We ensure that our clients' technology remains their property and is available for commercial development during and after fulfillment of the government contract.

ReliAscent® highly recommends utilizing Martensen's services when contractors and grantees are considering submitting proposals of any kind, or in any situation in which you may be potentially revealing IP to the US government or any commercial entity. Contact Martensen today to learn how they can help your business.

Since 1981, Attorney Richard Busch has worked in government contracts law in a variety of capacities, including work as the General Counsel of the largest product area for a Fortune 50 Defense Contractor. He also served as a legal adviser to the Director of Contracts at the National Security Agency (NSA), was the Government contract practice head for large law firms, and now leads the Busch Law Firm in Denver.

Attorney Busch and his associates work strategically with other firms and experts throughout the United States to achieve optimal results for clients.

One of few government contract attorneys that has been awarded an advanced law degree, L.L.M., in Government Procurement Law.
Practice focused primarily on government contracts. Not all attorneys or firms understand the intricacies of government contracts. We do.
A small firm with large firm training and experience. Get the same skilled representation without the big firm pricing.
A professional and personal connection to the military and the Government. Not only does Attorney Busch have decades of professional experience in government contracts law, he was an officer in the US Army, his son is currently an active duty Captain in the Marine Corps, and his daughter practices government contract law for a large government agency.
FEDERAL BUSINESS DEVELOPMENT MANAGEMENT CONSULTANT

Scale2Market's consultants average 25 years of entrepreneurial federal contracting experience. We help small high potential government contractors grow and create value in the federal marketplace by developing and executing data driven business development playbooks, creating efficient systems and building high performing business development teams.