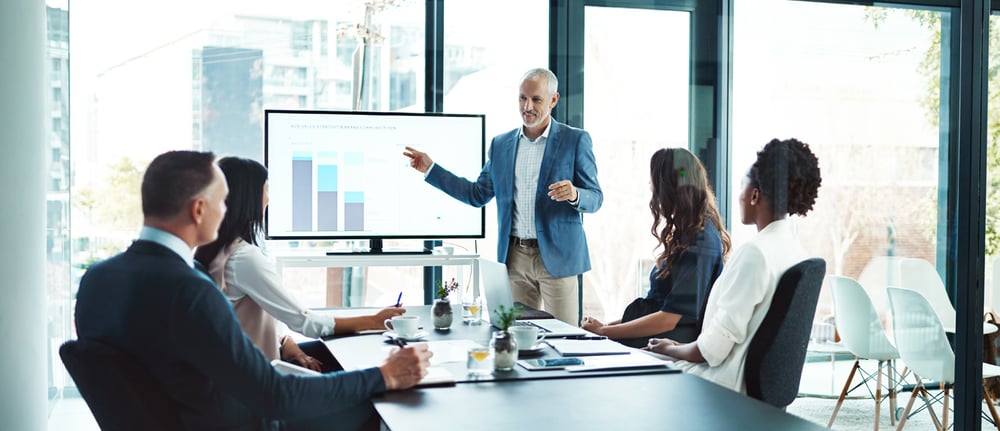 Why Does a Team Matter? | How the Account Executive Positions Your Business for Success
At ReliAscent®, we often emphasize that "it takes more than just an accounting firm to stay compliant and successful" in the govcon industry.
Our clients—and visitors to our blog & website—know that while a DCAA compliant accounting system is paramount, the importance of expert contract management and CFO services cannot be overlooked. Unfortunately, most small businesses are not able to hire full-time employees to fill these roles, which is why it is so important to have as-needed access to consultants that can bridge expertise gaps.
How does ReliAscent's approach to service really make a difference for our clients?
There are several factors, but let's take a minute to highlight the role of an Account Executive (or "AE").
ReliAscent® is unique in our industry because we provide each client with a complete accounting team. Every client, regardless of size, is assigned a Bookkeeper, an Accountant, and of course, the Account Executive. Each team member has a unique skillset that ensures all phases of accounting are accurate, efficient, and customized to the client's needs. The AE's job, however, is perhaps the most distinctive in the govcon world, and unique to ReliAscent®.
So, what does the Account Executive do?
As your CFO, much of the AE's time is spent analyzing your financial position, meeting with your team to explain the impact of the financial statements, and guiding the business month over month to ensure compliance.
The AE gets to know your business inside and out; learning about your products or services, your goals, your competitive environment, and even your weaknesses. With this level of familiarity, they can then provide more in-depth services to your business including, but not limited to:
Leading the development of the company's short- and long-term financial strategy.

Discussing strategy for the next month (and beyond)
Optimizing the balance between project costs and indirect rates
Leveraging SBIR and non-SBIR programs and indirect rate design to meet business goals
Assessing the competitive environment of your business and designing the indirect rates accordingly

Assessing and mitigating strategic risks.

Identifying and pursuing strategic opportunities

Implementing and managing a process to forecast cash flow and monitor historical performance against a budget.
Proposal support including process, pricing, and submission.
Contractual issues that arise including close outs, disputes, and complex negotiations.
Mentoring the company's financial personnel on things such as:

Fiscal discipline
Transitioning into or out of government contracting
Developing and managing appropriate metrics
Acquisitions and mergers
AE's aim to poise your business for sustainable growth while aiding you in strategic financial decisions, interpreting complex contractual issues, and keeping you up to date on the ever-changing landscape of government & DCAA compliance. They are essentially your CFO (or Fractional CFO), Contract Manager, and advisor, all-in-one. And, when you outsource your monthly government contract accounting to ReliAscent®, you get this complete accounting team and CFO, all for less than the price of hiring one full-time accountant; something no other firm in our industry offers.
Already have an established accounting team? No problem. ReliAscent® can provide you with an AE that will seamlessly integrate with your team and provide any of these needed services on-demand (in fact, a number of defense contractors outsource our AE's so they can have access to their expertise—even if they already have a CFO in-house).
At ReliAscent®, we do things differently because we know it takes more than just an accounting firm to keep your business compliant and successful. We focus on what we do best, so that you can focus on what you do best.
To learn more about our outsourced DCAA compliant accounting, government contract management, or CFO services, or to discuss how our experts can position your business for success, contact us today.