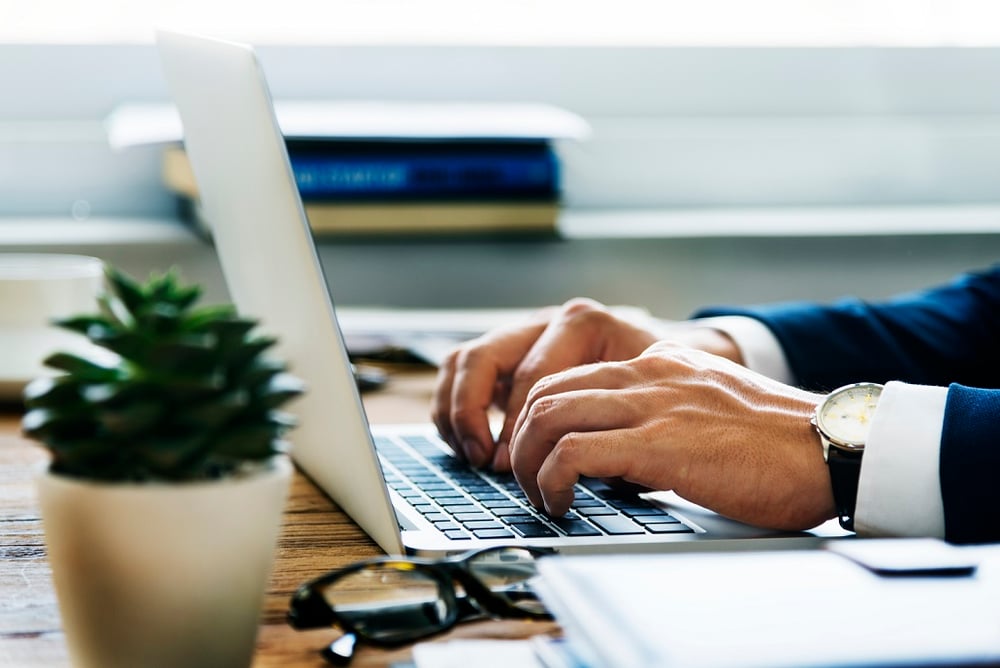 Tips to improve your SBIR proposal for Department of Defense Funding
The following post was contributed by Fedsprout, the newest addition to ReliAscent's Partnership Network. Fedsprout is a nationwide consulting firm providing proposal writing and strategy services to small businesses, incubators, universities, and non-profits. Their team of Ph.D. proposal writers and subject matter experts spans diverse disciplines, boasting an impressive track record of hundreds of successful proposal submissions, and can even provide consulting services for your SBIR/STTR award. Fedsprout's expertise extends across numerous federal agencies including the Department of Defense, Department of Energy, National Science Foundation, and National Institutes of Health.
Many applicants face disappointment when their repeated attempts to submit SBIR proposals to the Department of Defense (DOD) result in no awards. Even those who do win with low acceptance rates might feel disheartened due to the significant investment of time and money in pursuing non-dilutive funding.
Luck may play a part, but often, the key lies in refining your proposal approach. Feedback received through the debrief process might not cover all flaws or omissions. Sometimes, taking a step back, revisiting your approach, and self-evaluating your proposal can lead to substantial improvements.
Writing Style: Craft a Research Paper
Avoid inconsistent or casual writing styles that do not meet DOD's expectations. Strive to write your proposal as a research paper fit for publication in a reputable journal. Support your research approach with solid theory, principles, and references relevant to your field. Use terminology from the topic description and compare your writing style to that of a published research paper.
Reciting the Problem: Understand the Warfighter's Needs
Demonstrate your grasp of the warfighter's needs by restating the problem in your own words and providing further insights. Avoid diving straight into the solution without explaining the technical and operational challenges faced in the battlefield. Consult experts, including current and former armed forces members, to enhance your understanding of the problem. Ensure your proposal starts with a compelling restatement of the problem.
Connecting the Dots: Address Technical Challenges
The crux of your proposal lies in explaining how your theory and/or experimental data, along with your proposed research and development, will tackle specific technical challenges. Spoon-feed the evaluators by illustrating how your research translates into a solution that meets the technical requirements. Quantify your goals wherever possible.
Imagine hiring a mechanic to rebuild your car's engine, but they have only worked on steam engines or turbines. What questions would you want answered before trusting them with the task? In other words: review your proposal from the evaluator's perspective.
Team and Commercialization: Strengthen Your Research Team
A strong research team with someone experienced in the DOD's technical challenges inspires confidence in the evaluators. Demonstrate that your team can not only solve the problem, but also commercialize the technology. If you need subcontractors or consultants, ensure their experience and capabilities are adequately described in the proposal. Align your team description with the work plan and assign key personnel to specific tasks.
Risks and Mitigation: Show Understanding and Preparedness
Convey your understanding of potential project risks and how you plan to mitigate them. Demonstrating foresight in handling possible failures boosts your proposal's credibility.
Phase II: Plan for the Future
If you're writing a Phase I proposal, don't forget to provide a brief description of the work you plan to do in Phase II. This shows your forward-thinking approach and enhances your proposal's value.
Remember that even the best ideas or solutions to a problem may not pass muster if they are not presented to DoD's evaluators in the way they want to hear them! Therefore, if you seek expert consultants to implement these winning proposal strategies, contact Fedsprout today to discuss how we can assist you.
Fedsprout provides expert guidance in navigating the landscape of government funding opportunities by identifying and prioritizing the best candidates. We help craft compelling, winning proposals and offer valuable services such as reviewing draft proposals and providing tailored advice to optimize your proposal's impact. Upon securing your award, our technical subject matter experts can work within your project team or act as trusted consultants.
Image credit: RawPixel.com