ReliAscent® is happy to announce the release of our first newsletter of 2019!
This issue features a letter from our CEO, Mike Anderson, and introduces our newest employees, as ReliAscent expands to better serve our clients and the government contracting industry.
To download your copy of the newsletter, click here now!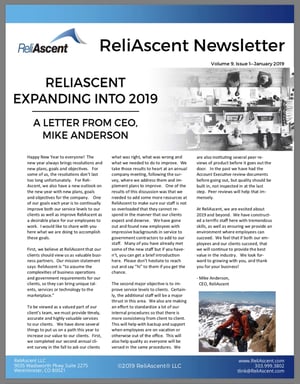 As always: if you ever have questions about FAR & DCAA compliance, our services, or government contracting in general, please do not hesitate to call or email us at any time.